With the Junior School closed due to the national lockdown, our pupils and staff spent the majority of their 2021 spring term working and learning from home. 
With that brought a range of innovative lessons and amazing pupil results.
From twice daily zoom classes to weekly zoom assemblies, pupils and staff stayed well connected whilst physically apart. Following the morning zoom class, teachers set pupils' daily tasks to ensure their learning continued. Our specialist subjects also gave pupils' weekly tasks to complete which ensured pupils stayed engaged, kept active and were being creative. 
Our Junior School Highlights from HSOG Home:
Junior 1 learned about the water cycle as part of their 'Under The Sea' topic. They read the story of Drippy the raindrop and created the sequence of the water cycle using pictures.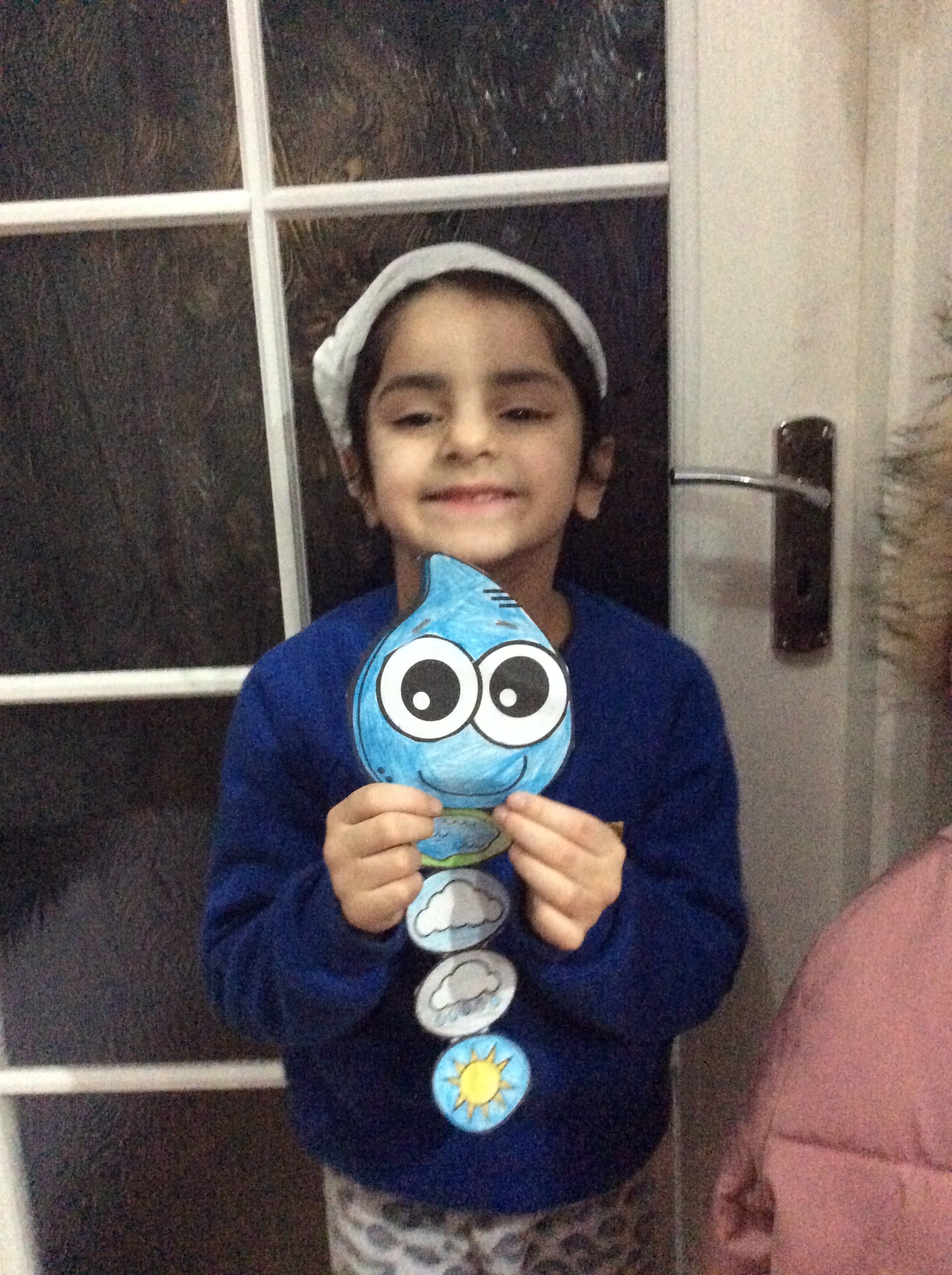 Junior 5 continued their Vikings topic and learned lots from their interview with our very own archaeologist Miss Russell (drama teacher).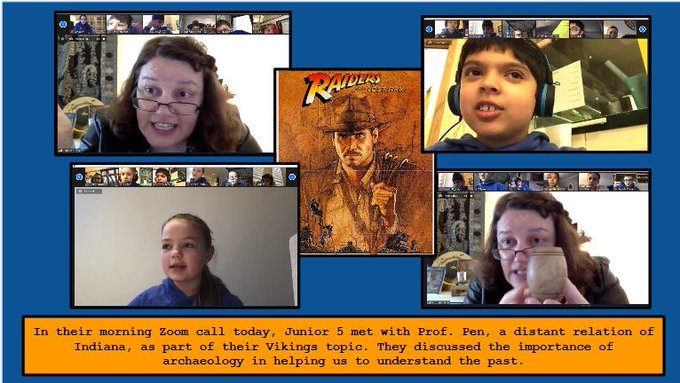 In January, the pupils enjoyed the snowy weather, and sent their classmates lots of pictures of them playing in the snow!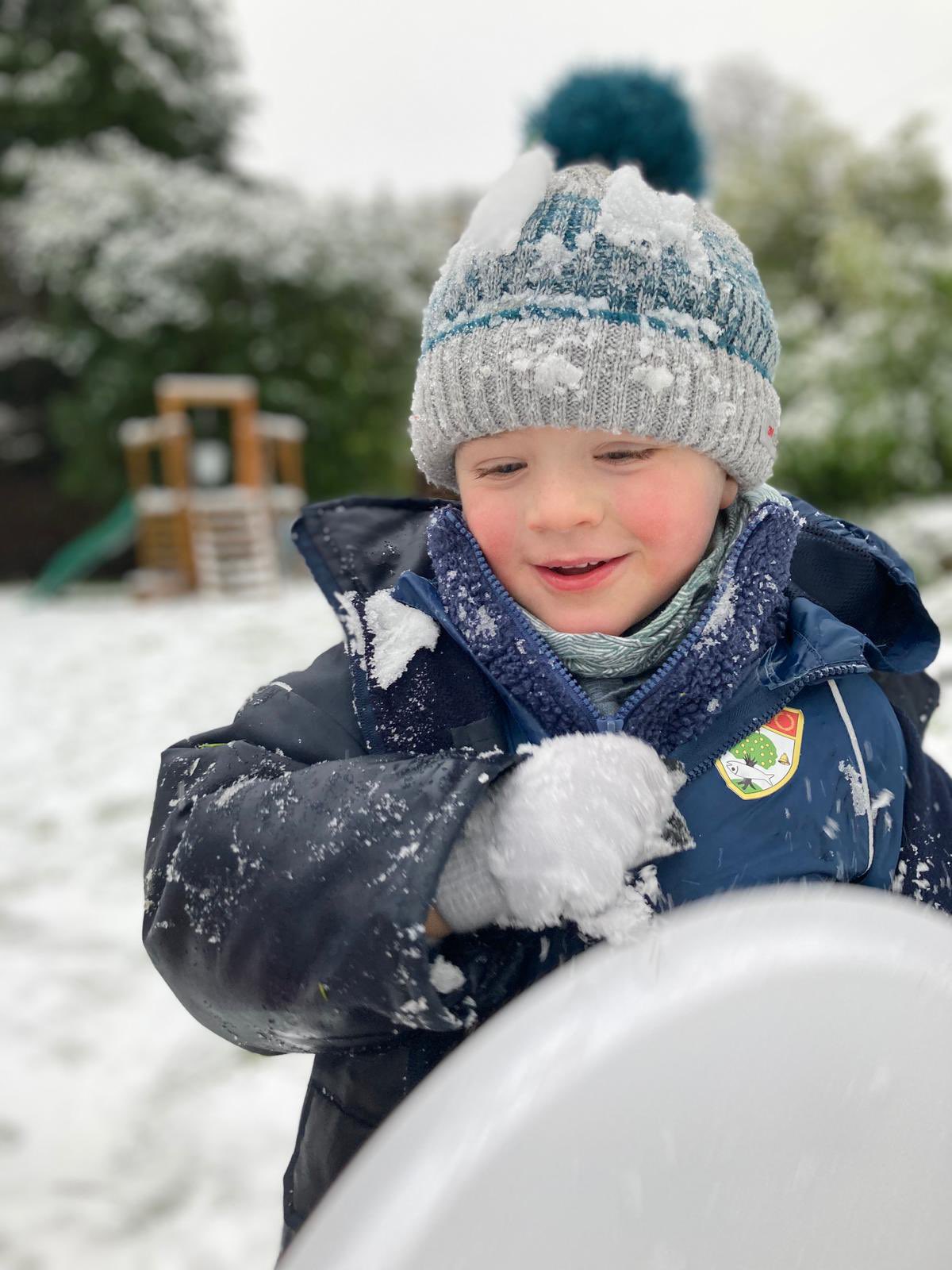 Junior 4 brought their Victorian School topic to life, with a day fully dedicated to life as a Victorian School pupil. Teachers and pupils were dressed in traditional Victorian outfits, and all portrayed the characters they had been learning about. Pupils encountered two very strict teachers with strict rules; no laughter, only being referred to by their second name and tasks such as repeating the school poem on repeat. The pupils loved the day and enjoyed bringing their topic to life, but are glad they attend a 21st century school!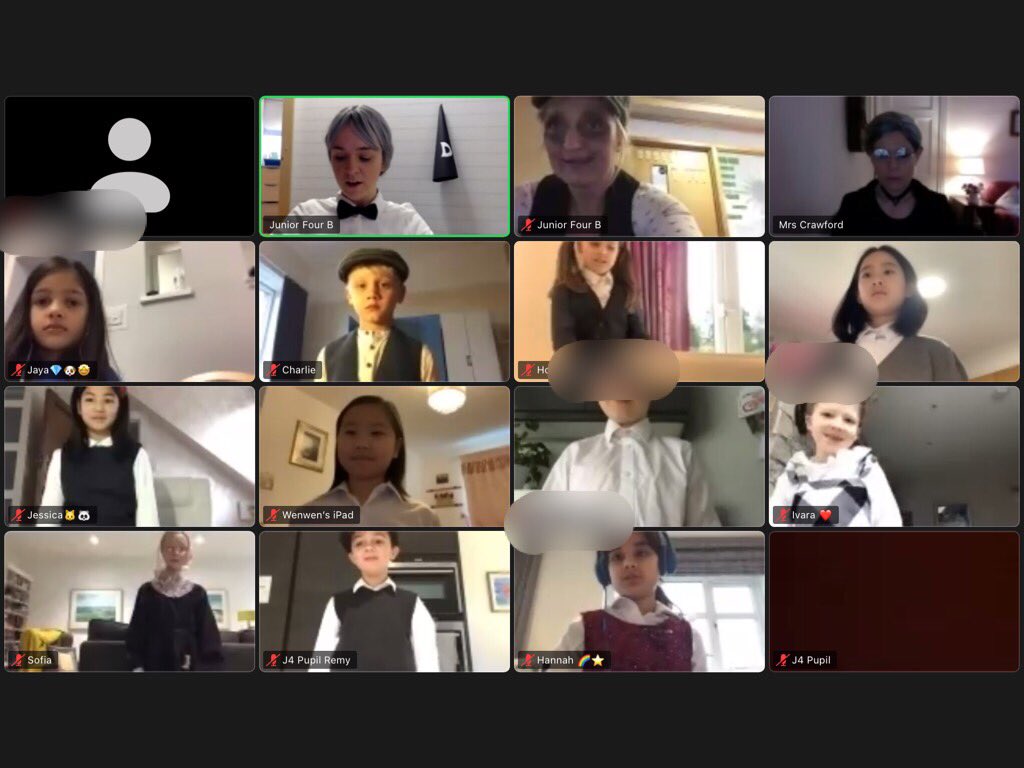 During lockdown, Junior 5 pupils read the story How to Train Your Dragon. Pupils then took on the role of journalists and had to write and record a news report. ' Oh no, the dragon's cave has been invaded! Over to our news reporter to tell us more...'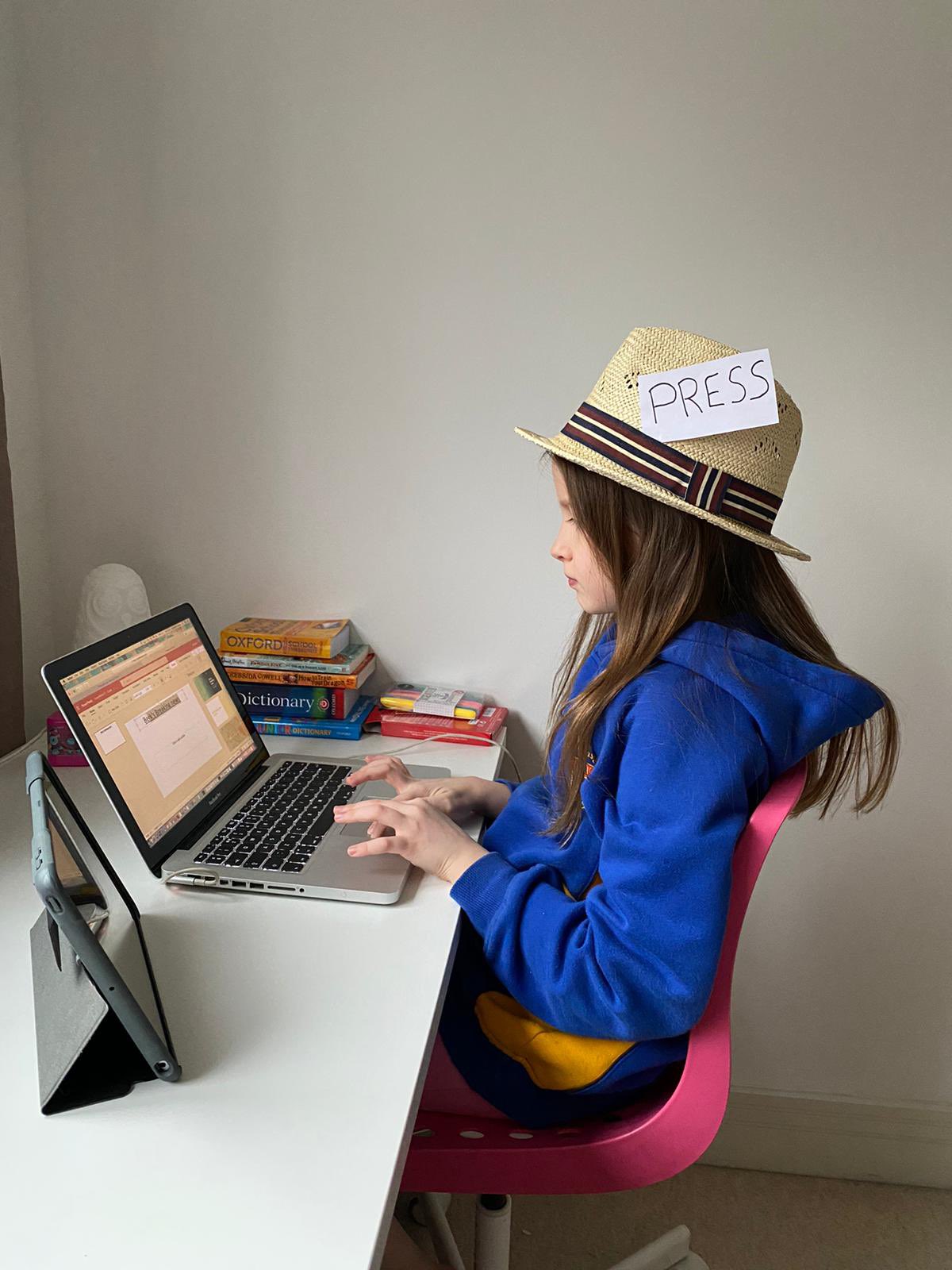 To mark World Book Day, teachers recorded videos of themselves disguised in costumes and masks reading a chapter of their favourite story. Pupils then had to guess 'Who is behind the mask?'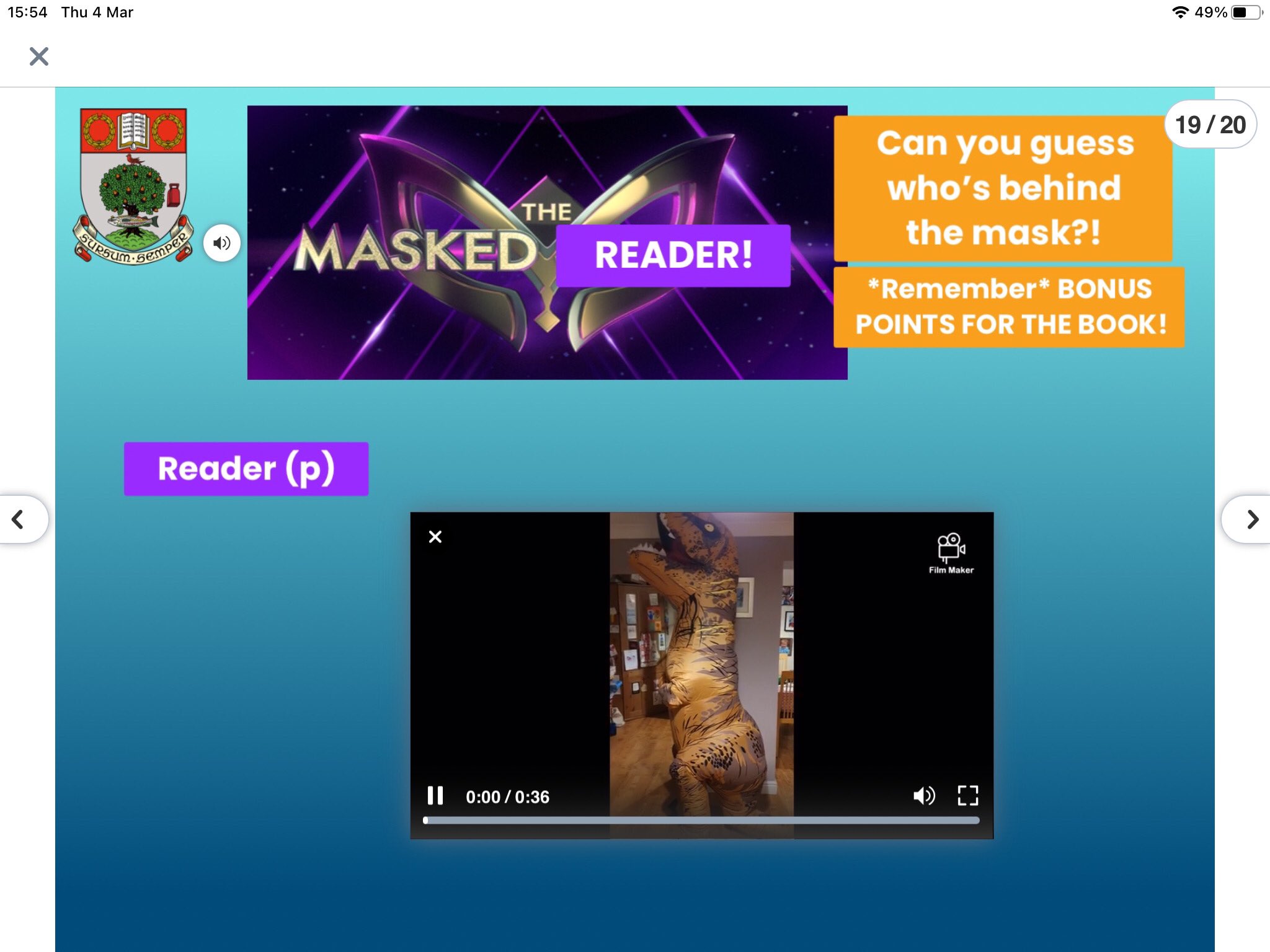 Keeping active! 
Every week our pupils were set new tasks for PE. From agility ladder work outs, to boxercise, and learning new dance routines!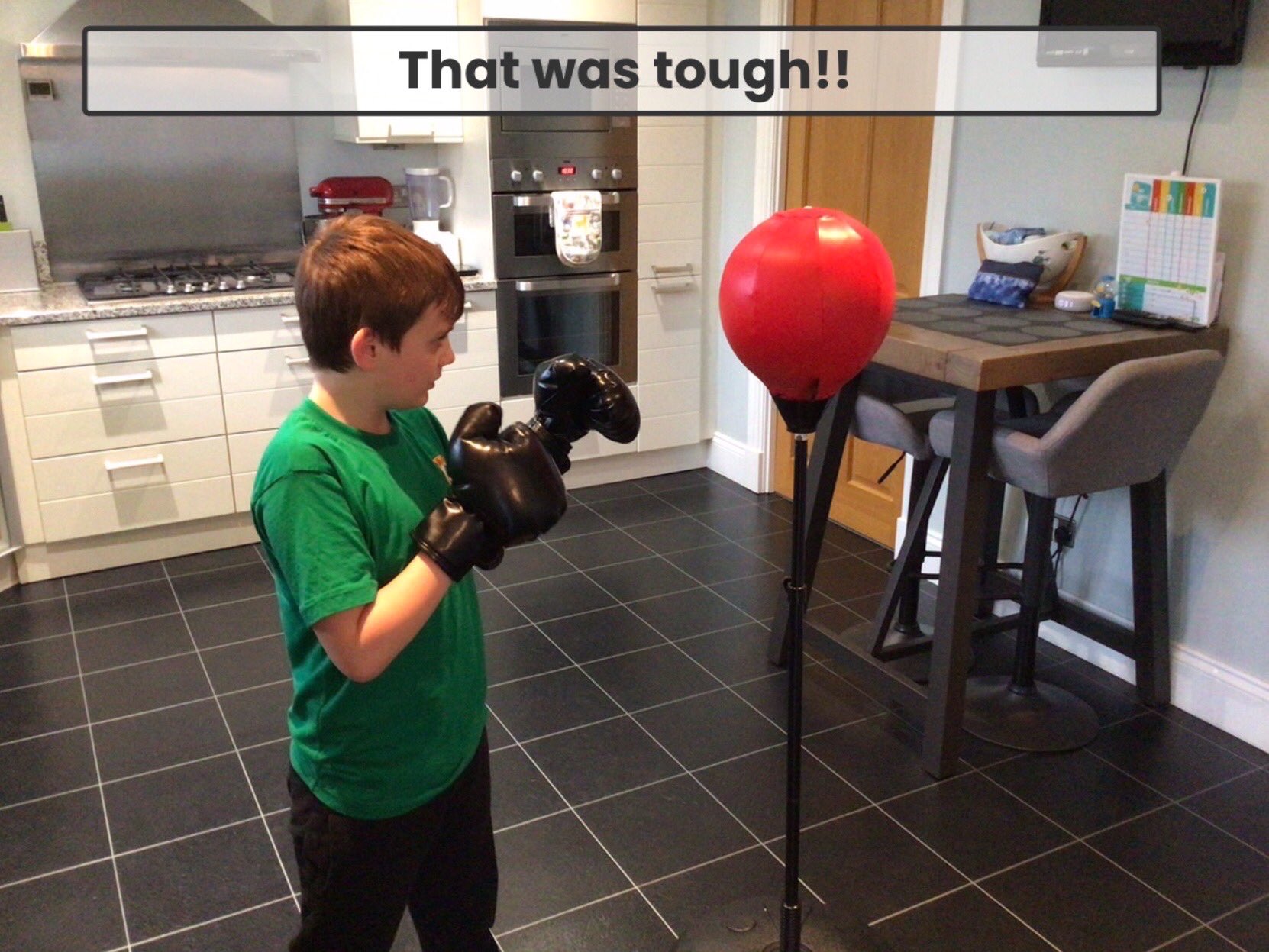 Art Attack
Pupils were kept busy with weekly art tasks and activities. From drawing Roman Army warriors, to recreating a famous piece of art using themselves. Every week art teacher Ms. Boothroyd created an online art gallery for pupils and families to enjoy. 

Throughout Children's Mental Health Week brother and sister, Aaron J6 and Anya J4, started their own YouTube channel. The pair uploaded videos every day  offering advice and tips to their peers. Well done both!